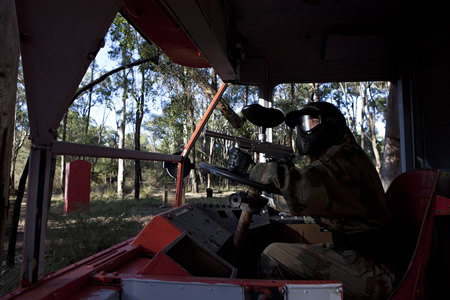 Our aim at IPG is to bring you the very best paintball centres in terms of quality, professionalism and safety. We are constantly scouring the country for new and exciting paintball centres to offer our IPG customers so that you have the best experience imaginable!
In a few weeks Australia's newest paintball centre will be opening in Adelaide and we have access to send our IPG customers to what will be the best centre in the state!
We have been working hard to gain access to this incredible centre, located less than an hour from the CBD. With game zones such as Tomb Raider, London After the Apocalypse and Resident Evil we're sure all IPG customers will have an absolute blast!
In additional to the incredible scenarios you will also receive state-of-the-art equipment that will make your full day of paintball action safer and more comfortable. All of this, in addition to their world-class facilities, will ensure that you have the very best Adelaide paintball experience possible.
This incredible paintball centre is set to raise the bar in terms of professionalism, safety and quality, so get in quick to experience some of the best paintballing this country has ever seen!
Watch this space for new paintball centre openings in New Zealand.