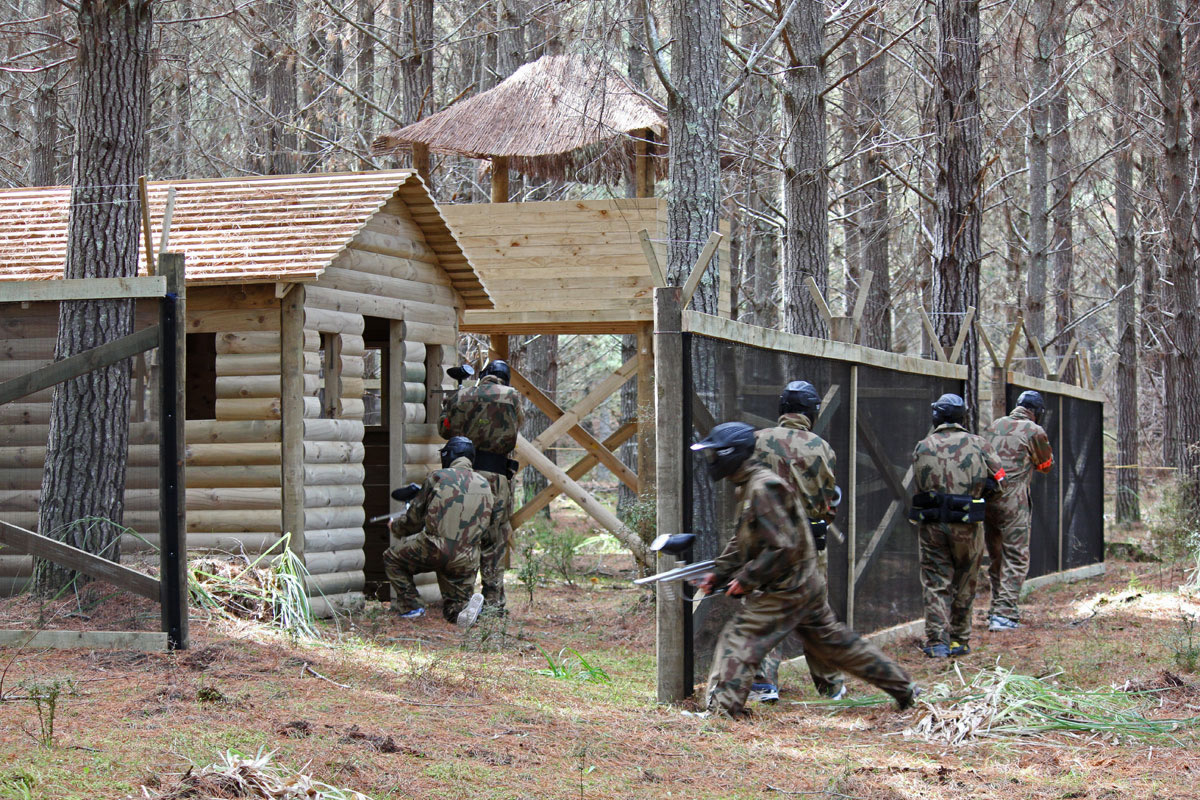 Christchurch is about to get a paintball centre unlike anything they've seen before. IPG are excited almost beyond words about representing the world's largest paintball games provider in the Canterbury region. You may have already seen us out and about selling tickets for the high-voltage action this new field will bring to the region. The lucky players who have already purchased their entry to a day of paintballing they will not soon forget, won't be waiting long to hit the game zones either. The last two centres this company opened in Canada went from bare dirt to open and awesome in under three weeks. The Christchurch centre will spring forth into life in a similar time frame. Don't be fooled though, with over 40 centres worldwide they know how to build paintball centres. There will be no compromise on quality either, as safety and user experience are paramount to their policy.
Ticket holders can expect to hit the combat zones in early March where they will experience the best paintballing offers. This is a company that attracts the likes Usain Bolt, Princes Harry and William, F1 championship winning drivers Lewis Hamilton and Jenson Button because they want to play at the best paintball centres available. Usain travels from Jamaica to Australia to play with Delta Force because "They have nuthin' like this in Jamaica ma'an!"
The centre will open with features such as an on-site kiosk and toilets set in a base-camp area complete with picnic tables. The movie-themed game zones (which will be added to over time as well) will be loaded with professionally built structures. Players will be given specific tasks and challenges per team as they smash through the graveyards of Resident Evil or the enemy village of Tropic Thunder. They'll find themselves engaging in the fuel depot landscape of Speedball in an unstoppable game of total annihilation before heading off to other game zones as well. This is as good as it gets!
Roll on March.